David Watmough
Davidwatmough
Inverness, United Kingdom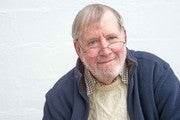 statystyki konta
Plików w portfolio:

3,389

Ogółem sprzedanych:

4,611

Widoczność portfolio:

0.85%

Procent w bazie DT:

0.09%

Pobrań na zdjęcie:

1.36

Postów na forum:

1,360

Załadowań miesięcznie:

38.51 (średnio)
BIO
Collections :
Religion, Bible and Good News
Politics and Policies
Finance and Banking
Insurance, mortgages and property
cards and invitations

If buyers or anyone else wishes to contact me please leave a comment or message on one of my images.
Strona internetowa:
http://www.imagesforfree.co.uk
Na Dreamstime od:
April 27, 2009
Sprzęt:
Nikon D 700 and various Nikon lens.
Ulubiona tematyka:
Images relating to business, insurance, finance, politics, greeting cards and anything out of the ordinary.
Stock rank:
Współpracuję z Dreamstime.com Na Wyłączność (Exclusive).