Kolshots Photography
Heidilagao
Sisters, United States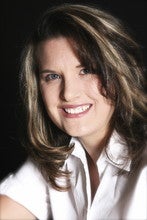 statystyki konta
Plików w portfolio:

56

Ogółem sprzedanych:

165

Widoczność portfolio:

0.01%

Procent w bazie DT:

0%

Pobrań na zdjęcie:

2.95

Postów na forum:

3

Załadowań miesięcznie:

0.41 (średnio)
BIO
Still looking for that picture? or want more of what you see? Check out KOLSHOTS.COM. HOWDY!!! Thank you for looking at my pictures. You can say so much with pictures and learn so much I love to bring these little highlights of life to light. My name is Heidi and I am a mom/wife of 3 wonderful and active girls. I enjoy taking pictures of all kinds of objects and subjects. I take many of pictures of children, plants, golf courses, nature, buildings, people, animals, flowers, trees and sport ... więcej
Still looking for that picture? or want more of what you see? Check out KOLSHOTS.COM.

HOWDY!!!

Thank you for looking at my pictures. You can say so much with pictures and learn so much I love to bring these little highlights of life to light.

My name is Heidi and I am a mom/wife of 3 wonderful and active girls. I enjoy taking pictures of all kinds of objects and subjects. I take many of pictures of children, plants, golf courses, nature, buildings, people, animals, flowers, trees and sports.

I have a Canon 20D, Kiss, 40d digital camera. I have been taking pictures for about 15 years. I would love to hear your feedback on my photos and if there is something you are looking for I will be more than happy to help in any way possible.

I am truly blessed to be able to say "I love what I do". Photography is my passion. I want you pictures to stand apart from others and capture your true personally. I shoot in my photos in studio and at numerous locations. During my session I will shoot an average of 125 photos per hour so we can get the perfect shot, background and composition. The styles of our photos can be posed and fresh. The world is a large place, every event is different, and we approach every moment to capture the personality, mood, and beauty. How else can you capture life's precious moments. Have them last forever in you minds and hearts. Whether it is your wedding day, the birth of your children, or just a lazy family Sunday. I am so honored to be the one to capture theses moments for you and your family. I promise to provide excellent customer service and high quality photos.


"Capturing life Moment by Moment"- Heidi
ukryj
Strona internetowa:
http://www.kolshots.com
Na Dreamstime od:
August 22, 2006
Sprzęt:
I have a Canon 20D, Kiss, 40d digital camera.
Ulubiona tematyka:
I enjoy taking pictures of all kinds of objects and subjects. I take alot of pictures of childern, plants, golf courses, nature, buildings, people, animals, flowers, trees and sports.
Stock rank: