Jeff Hobrath
Hobrath
Fredericksburg, United States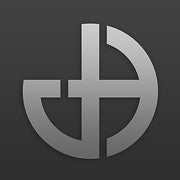 statystyki konta
Plików w portfolio:

96

Ogółem sprzedanych:

393

Widoczność portfolio:

0.02%

Procent w bazie DT:

0%

Pobrań na zdjęcie:

4.09

Postów na forum:

0

Załadowań miesięcznie:

0.67 (średnio)
BIO
"Good design is not mastering Photoshop, Illustrator or Indesign, that part is expected. Good design comes from perfecting your creative technique, tweaking your sketches, understanding layout, movement, typography, color and balance. It's for ever learning to be a better artist. To compete in this digital age you must master the tools of the trade, but that should include both the stylus and the pencil." - Jeff Hobrath Navy Chief (Ret) and Graphic Artist Jeff Hobrath's unique ... więcej
"Good design is not mastering Photoshop, Illustrator or Indesign, that part is expected. Good design comes from perfecting your creative technique, tweaking your sketches, understanding layout, movement, typography, color and balance. It's for ever learning to be a better artist. To compete in this digital age you must master the tools of the trade, but that should include both the stylus and the pencil." - Jeff Hobrath

Navy Chief (Ret) and Graphic Artist Jeff Hobrath's unique artistic style is unmistakable and evident in everything he creates, whether it's illustrations, technical drawings, web sites, page layout, cartoons, or logos. 30+ years experience as a leader and senior graphic artist in both government and commercial environments. He thrives on all things creative.

Born in 1963 and raised in Cleveland, Ohio, by parents who immigrated to the United States after World War II. His interest in art started in childhood, spending countless hours illustrating in pencil and ink. Once the digital age arrived, he translated his talent as a traditional artist into computer graphic arts, mastering Adobe Photoshop, Illustrator, InDesign and other professional design applications.

Although he loved being a young artist, his childhood dream was to serve in the United States Navy. So Jeff joined the Navy in 1981, at the age of 17 and shipped off to bootcamp in February 1982. An interesting career in the Navy to say the least. Most of Jeff's military service revolved around Naval Aviation, specifically Aviation Life Support Systems (ALSS) dealing with Aircrew Survival related issues and equipment on America's most advanced weapons systems including carrier based aircraft such as the F-4 Phantom, F-14 Tomcat, A-6 Intruder, EA-6B Prowler, F-5 Tigershark and F/A-18 Hornet.

He also served extensively in the Naval Security Forces, graduating from the Naval Special Weapons and Tactics Academy at Naval Air Station Miramar in 1987 and becoming a member of the Crisis Response Force, an Anti-terrorist unit which supported various specialized security operations. He served in various commands and duty stations including Recruit Training Command Great Lakes Illinois, Naval Air Technical Training Center Lakehurst New Jersey, Naval Air Station Miramar Califronia, Naval Air Station Glenview Illinois, Naval Air Station Joint Reserve Base Willow Grove Pennsylvania, Fighter Squadron Twenty One (VF-21), Fleet Logistics Support Squadron Five One (VR-51), Fleet Logistics Support Squadron Five Two (VR-52), the aircraft carriers USS Constellation (CV-64) and the USS Coral Sea (CV-43). Deployed around the world several times in various operations. While stationed at NAS JRB Willow Grove, Jeff was selected as "Sailor of the Year" and promoted to Chief.

During his 20 years of service in the Navy, he never really stepped away from his artistic tale
ukryj
Strona internetowa:
http://www.jeffhobrath.com
Obserwuj mnie:
Na Dreamstime od:
October 11, 2005
Sprzęt:
I strive to stay on the cutting edge of technology keeping current on Photoshop, Illustrator, InDesign, Power Point and the other creative tools required to offer quality service. My equipment is only the best including Power MAC Pros, Mac Book Pros, multiple studio/cinema displays, digital art tablets and all required peripherals, and of course, the good old fashion drafting table that some projects still require creation in the traditional sense.
Ulubiona tematyka:
Love it all. Everything visual affects me in one way or another, and I enjoy working with a variety of subjects in multiple mediums.
Stock rank: